Guide to our company
Since its inception in 1949 as a manufacturer of glass containers, Mita Rika Kogyo Co., Ltd. has also dedicated itself to a variety of businesses—including the manufacture and sale of washers and sterilizers, as well as washed and sterilized chemical containers and other supplies—all under the RACOON brand.
Machinery Business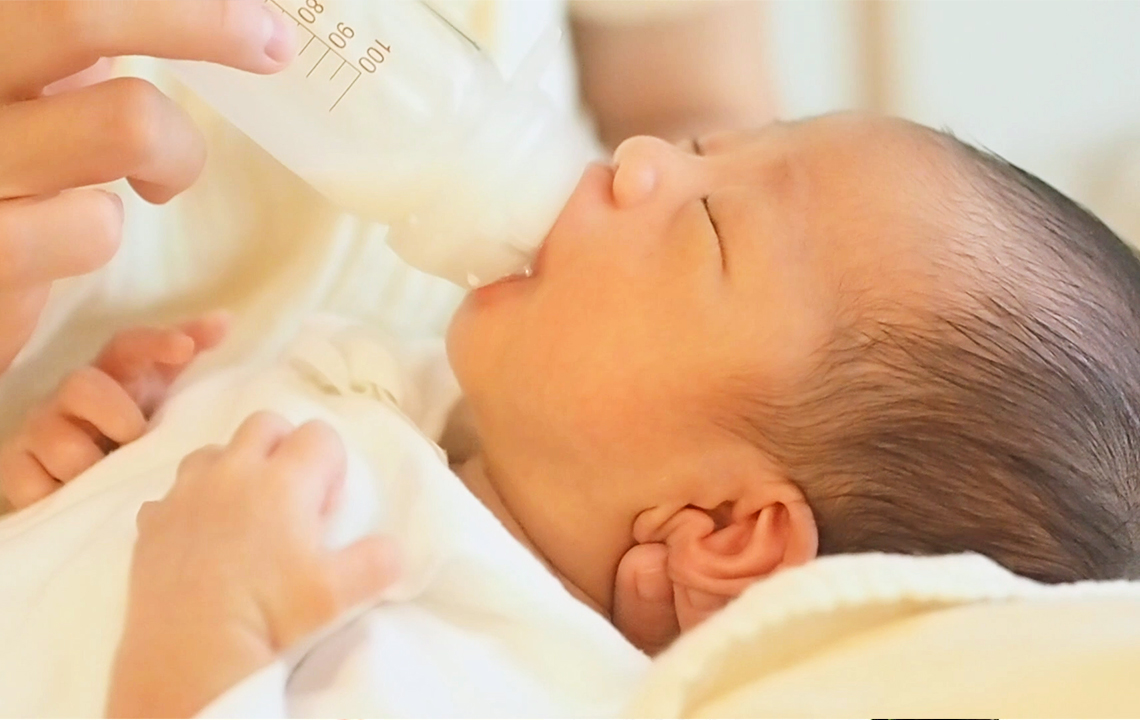 Total Milk Preparation System

In order to provide the safest milk to all babies with the utmost confidence.
Large amounts of milk are required daily at hospitals where babies are born.
But newborn babies (particularly premature or underweight babies) face the risk of losing their lives even if they are only infected with slight amounts of bacteria.
We are the top company in manufacturing and selling milk preparation equipment—which include devices for producing clean water for reconstituting powdered milk, equipment for washing and sterilizing baby bottles, and even more.

Drug Preparation Systems

Sophisticated clean technologies are required for drugs used in medical practices and at any site where such drugs are produced or prepared. High standards are established by law for chemical containers such as vials and ampules, the use of which allows us to deliver drugs to patients in the safest manner.
Our technological and proposal capabilities enable us to manufacture and sell drug preparation equipment that produces injectable drugs in the safest manner and in a sterile environment.
Consumables Business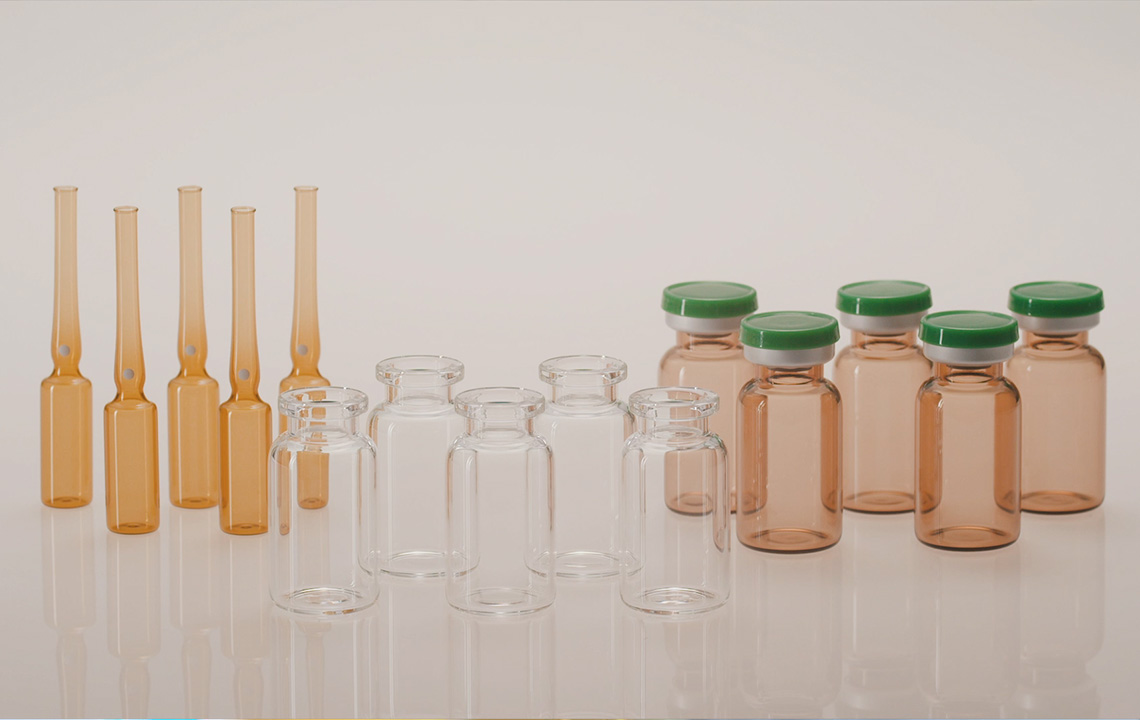 Sterile Products & Washing and Sterilization Services

Various types of containers are used at medical institutions, including hospitals and at research institutes. In Japan, highly professional personnel—including pharmacists, nutritionists, and researchers—used to have to spend a lot of time washing and sterilizing used containers; and which still requires large facilities and substantial manpower.
To this end we have been supplying our customers with sterile drug containers that are highly precisely washed and sterilized based on the technologies we have acquired through manufacturing washers and sterilizers. Our SteriVials, the culmination of the technologies, have been adopted by hospitals throughout Japan.
Our expertise in manufacturing medical devices that include Sealed SteriVials and Clear Sealable Clear Sealed SteriVials N enables us to also provide washing and sterilization services in small lots for clinical studies and regenerative medicine (on special request).

Non-Sterile Consumables

We also provide supplies required for the preparation of milk, including baby milk bottles, containers for efficiently washing baby bottles, and Milk Preparation Pots, in addition to Manual Crimpers and other tools required for drug preparations. This enables us to propose comprehensive systems that include consumables and repair rather than only manufacturing and selling equipment.
Our Strengths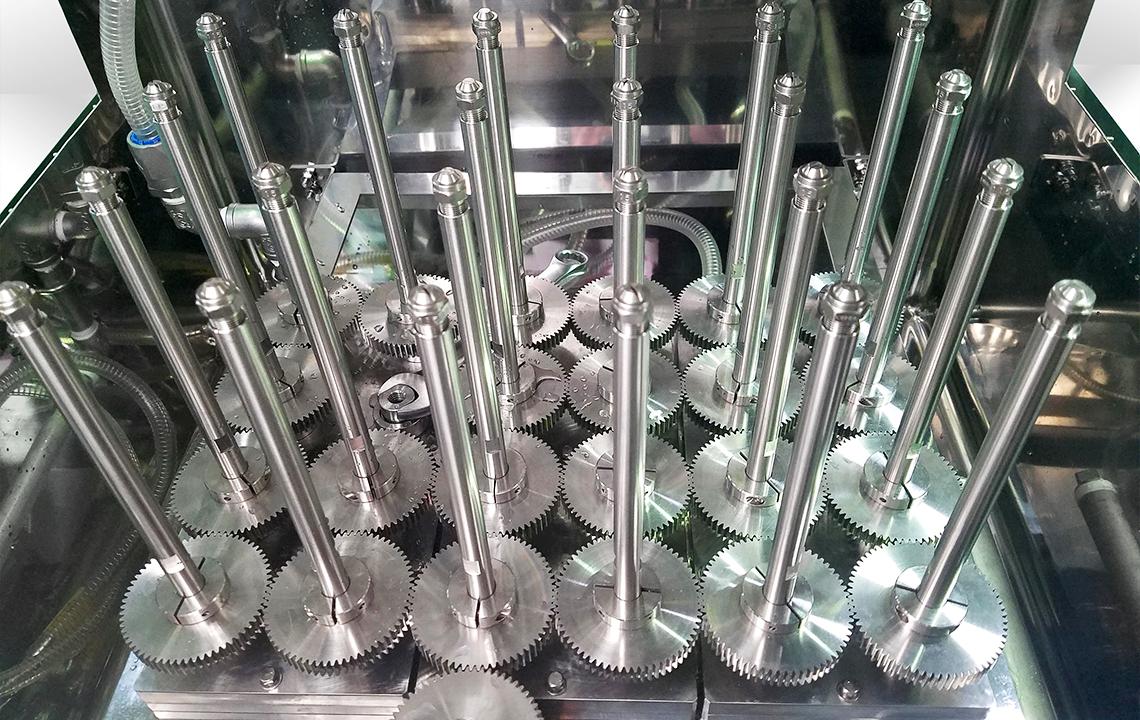 "Proven technologies and high-level proposal capabilities"
"Number one in niche fields"
"Capability of expanding our business into other fields"

To date, we have established a solid position in the fields of milk preparation equipment, drug preparation equipment and consumables, all in which high level technology is required. In addition, we are constantly creating new value through application of our proven technologies and strong proposal capabilities—gained through aiming to be number one in each niche field—to other fields.
Using the advantage of our strengths we aim to continue to create and branch into new business fields, that is to say, "Make A Way Out Of No Way" so that we can continue to grow and provide value that no one else can do, and thereby ultimately contributing to society.